Fitness
Start your day with a personal workout in our new fitness area. Afterwards enjoy the "good-mood-breakfast" whether you are on vacation in beautiful Ammerland county or on a business trip.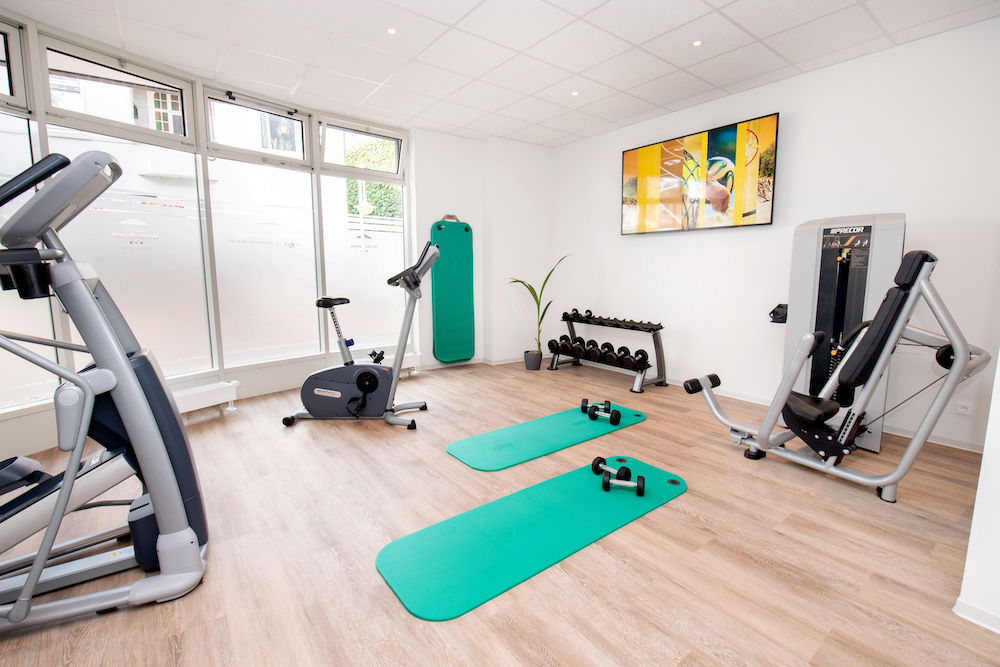 Fitness area
For the well-being of our hotel guests, we have installed a light-flooded fitness room on the first floor of the modern wing on a total of 44 sqm.  (daily opening hours from 6 a.m. -9.30 p.m.) After usage of the equipment, please disinfect (disinfectant on location).
Our fitness room features professional equipment, such as a treadmill, a cross trainer, ergometer and a chest press. In addition, you can choose from different weights for your dumbbell workout. Also, a large flat screen TV is available. You may choose from different programs.
Please also bring your own trainers. Towels are provided on request.